Septic Tank Lids - Lots Of Different Scenarios!
Here are pictures of a few typical septic tank lids found in Berks County, PA. Some lids are already exposed at ground level, which is excellent because our technicians have easy access and are be able to see what they are doing when they pump. When lids are exposed, our technicians can simply open the lid and pump.
In some of the pictures, you can see that the lids are below ground level. That is not good because digging is required to expose the lid before our technicians can open it and pump. You can see that some of these lids are several feet down!
At the bottom of this page are pictures of risers that were installed over existing lids. The tanks and tank lids are right where they used to be, still below ground level, but for future pumping, no digging will be required! Let us know if you are interested in having us install a riser for you!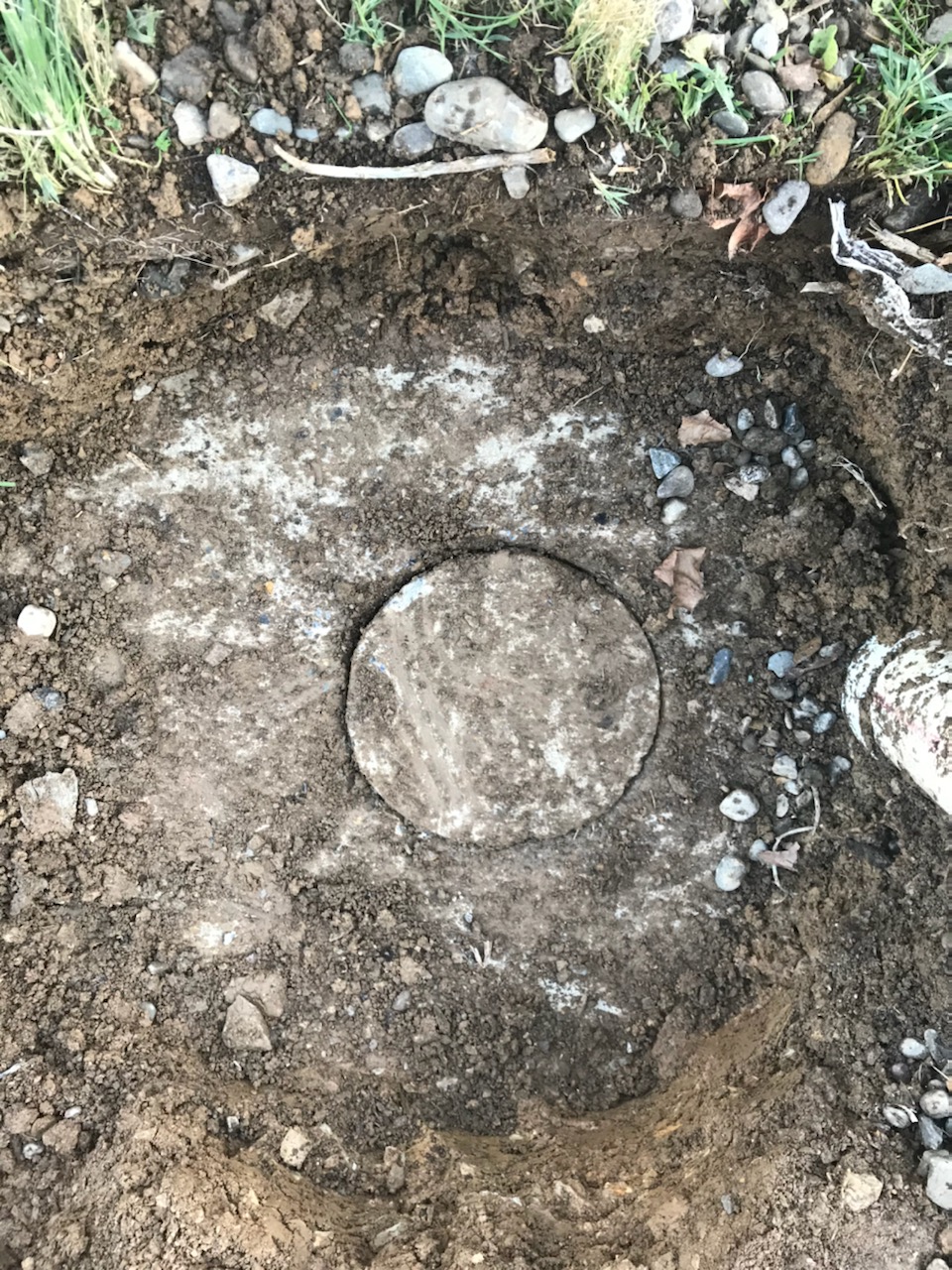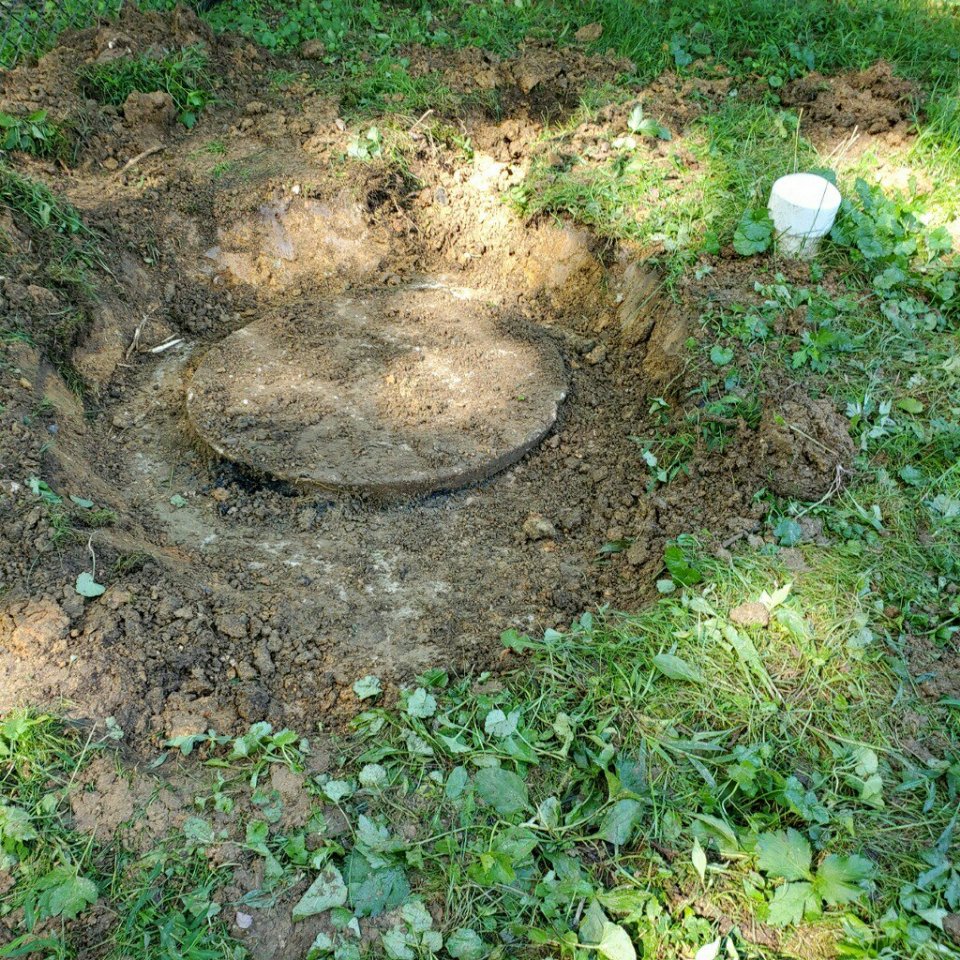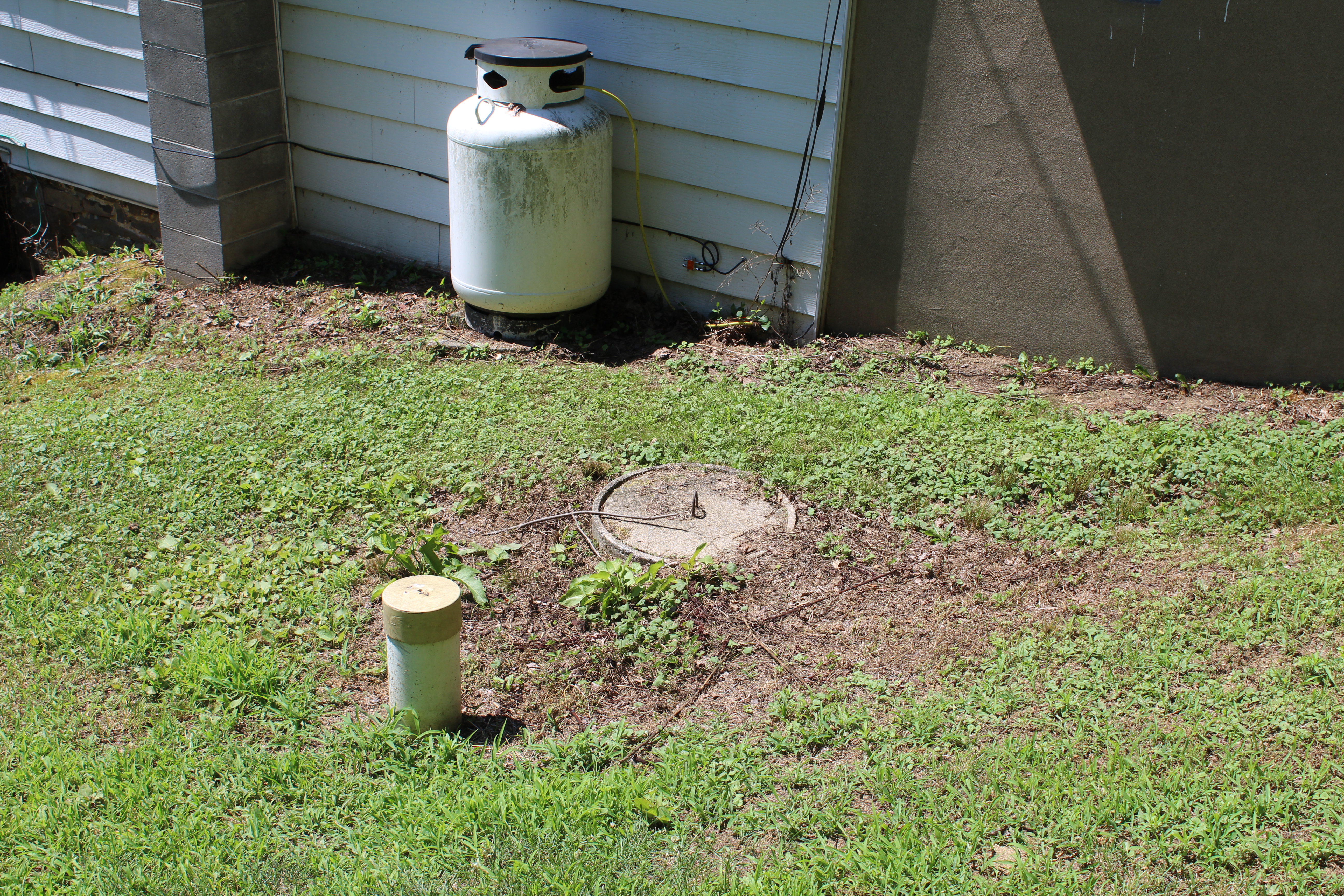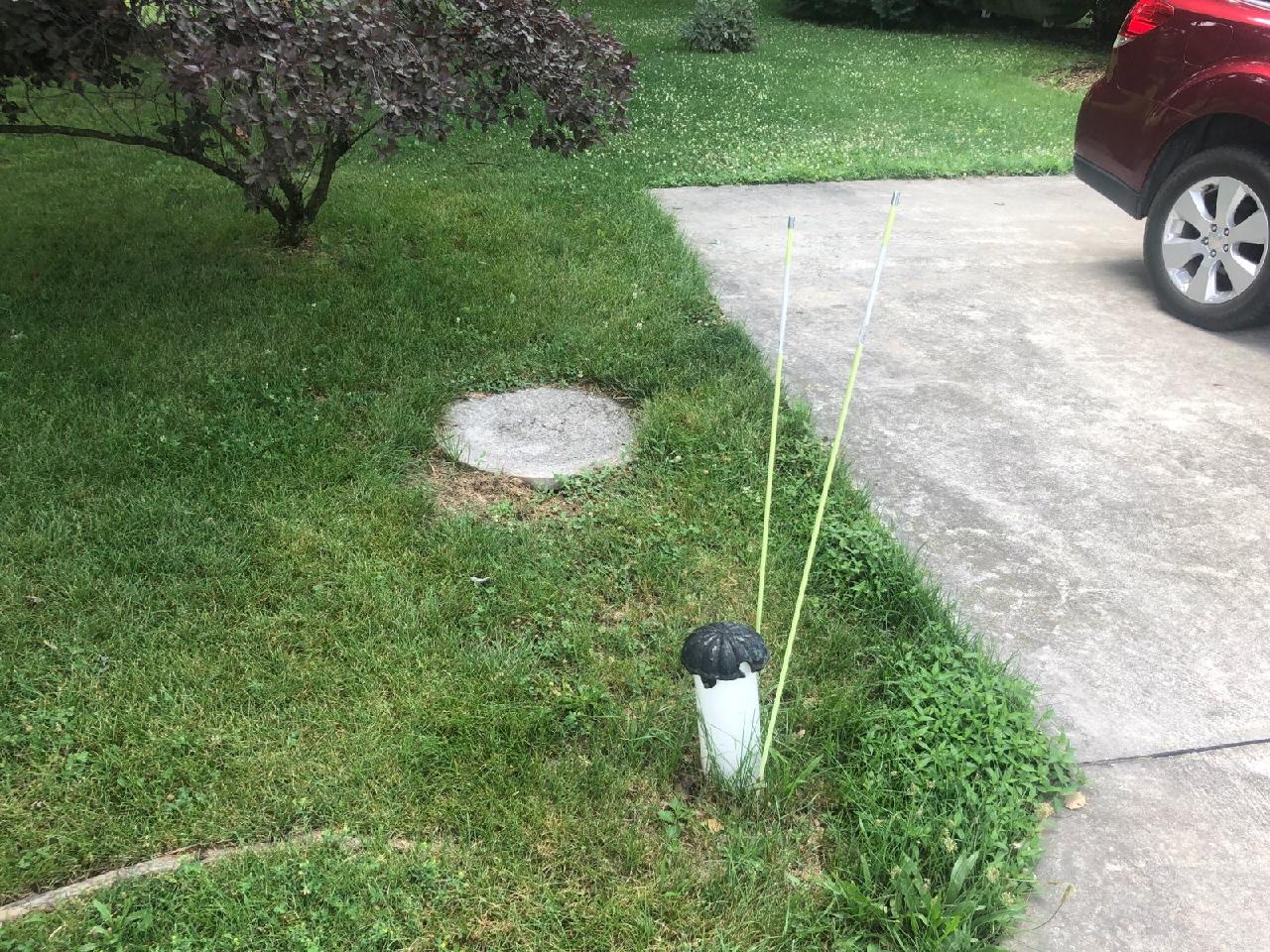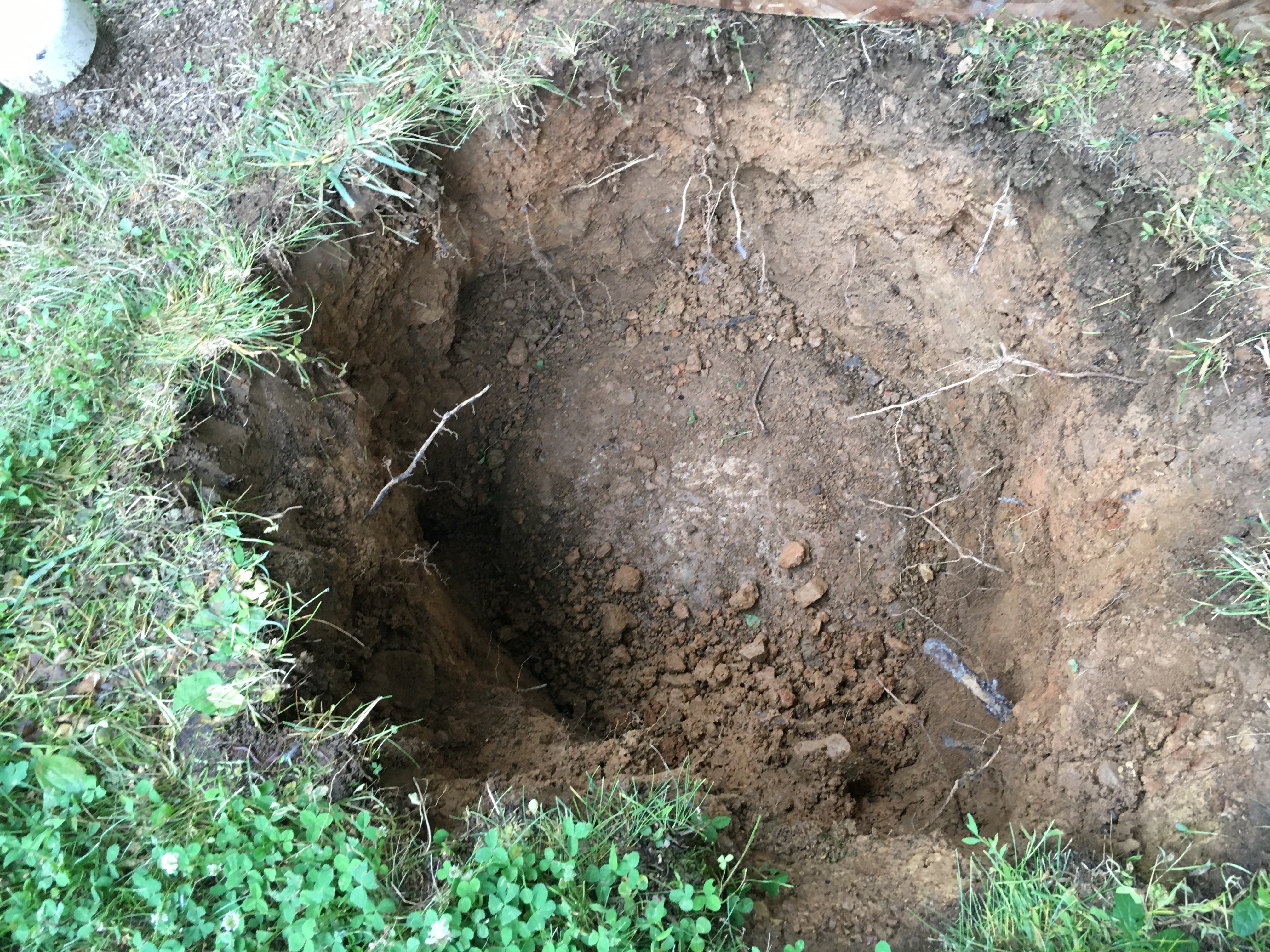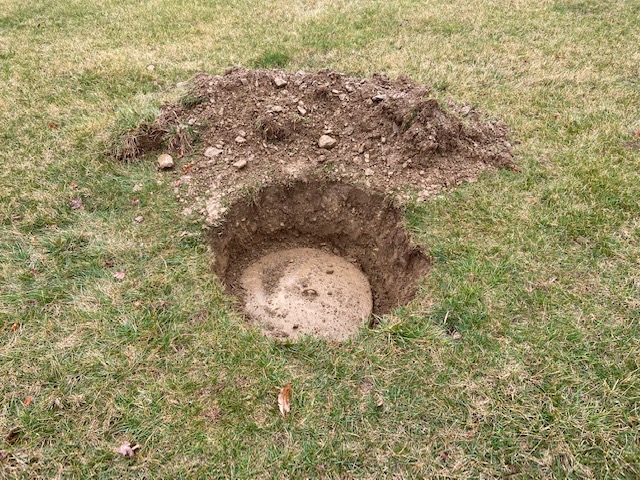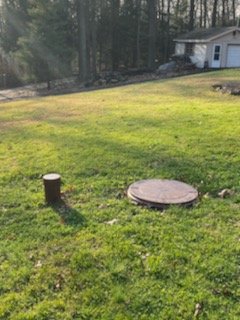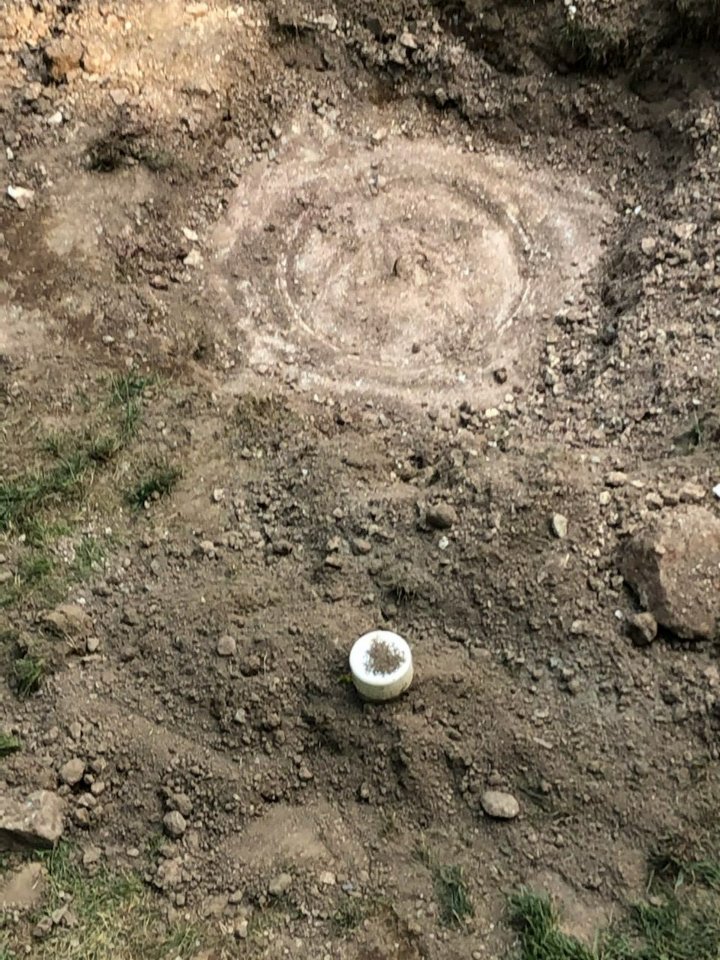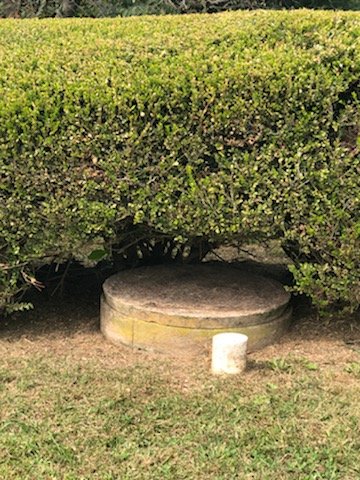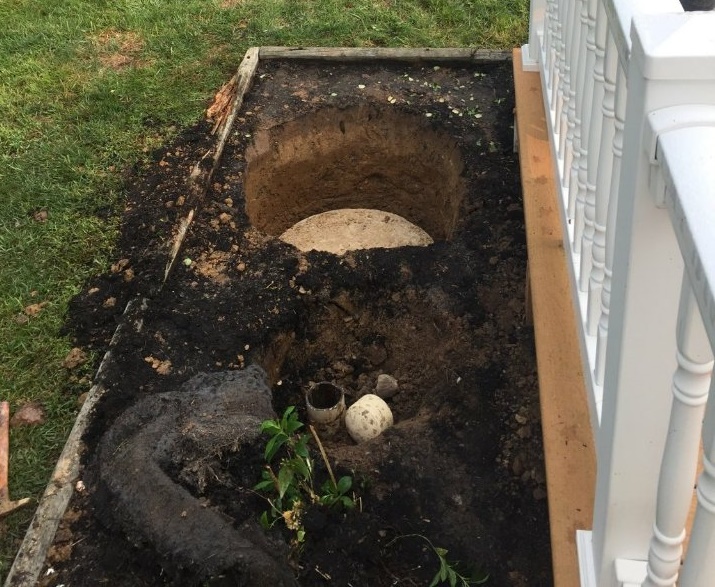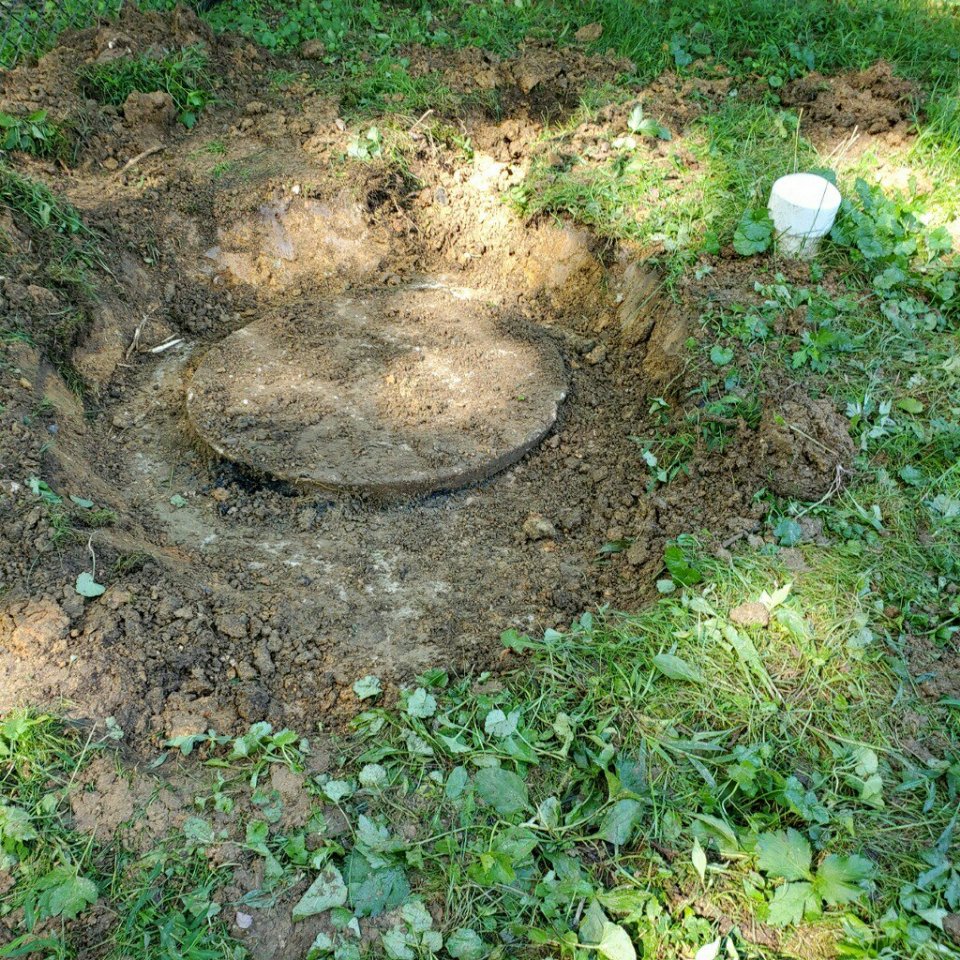 Risers: Never Again Dig To Expose Septic Tank Lids!
Here a few pictures of installed risers, either for a single tank system with one riser, or a more modern multiple tank system with several risers. No digging is required to empty the tanks!